Volume 1 | Issue 10 | Oct 2011
In This Issue:
A Note From John:
This Month's Note from John:
The National Housing Market

Featured Article:
Fire Prevention Week

Mixed Bag
Timely articles and information
*I have much more data at my fingertips than can go in the newsletter. If you would like more specific information about a particular area or neighborhood, even if it is what the neighbor's house really sold for, just call or email me and I will be happy to provide the information for you.
** These statistics reflect active, pending and sold single family homes for the month ending September 30th, 2011.
---
Loan (National Average)
15 Yr Fixed Conforming
30 Yr Fixed Conforming
30 Yr Fixed Jumbo
5/1 ARM Conforming

Rate
3.37%
4.06%
4.59%
2.99%

Interest rates per MonitorBankRates
---
MEANINGFUL LINKS
John Fischer Real Estate
---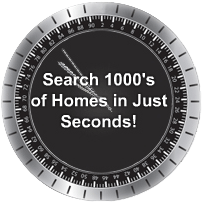 ---
If you have a family member, friend or co-worker who is thinking about buying or selling their home, please forward this email to them or have them contact me at:
Your referrals are truly appreciated!

"John Fischer is a great realtor and a great person.
He sold our house the first week we had it on the market and helped us through all that went with the sale, even though we were out of state.
I don't think we would have made it without his help."

The NATIONAL HOUSING MARKET

Depending on what you're reading or who you're listening to, the housing market is near the bottom and the recovery will take years.
• "Housing Market to Hit Bottom this Year" - Housing Wire
• "No Rise in Home Prices Until 2020: Bankers" - CNBC
These two recent reports have similar messages - Prices won't go any lower, but the recovery from the highs of 2005-2007 will take until 2020.
Rick Sharga, EVP with Carrington Mortgage Holdings says that, "The US housing market will hit bottom this year and remain flat until 2014, when it will start to slowly recover. We're looking at a catfish recovery with the market bumping along the bottom for some time before starting to revive. More than a million foreclosures that should have taken place this year have not yet moved forward, pushing the housing market's problems into the future. Banks hold about 800,000 REOs and three-quarters of those are not listed for sale. Another 800,000 homes are in foreclosure and 3.5 million loans are delinquent."
A survey of bank risk managers found that 49 percent of respondents do not expect housing prices to rise back to 2007 levels until 2020. In addition, 73 percent said that they expect mortgage defaults to remain elevated for another five years and 46 percent believe mortgage delinquencies will increase over the next six months.
What about a recession? A double-dip recession is imminent according to a forecast from the Economic Cycle Research Institute. They say that it will be mild, lasting less than a year. But if something like another financial meltdown due to the European sovereign debt crisis, it could become a very serious and deep recession.
However, Eugenio Aleman, Director and Senior Economist at Wells Fargo, says that "although US workers have suffered as the nation has lost 9 million jobs over a two-year period, the manufacturing and service sectors are expanding. The rest of the economy is not booming, but it's doing fine. We are not going to go into a recession."
- John Fischer

Fire Prevention Week

October 9th–15th is Fire Prevention Week
Don't let the recent rains deter you from being steadfast in the protection of your home. Even with the predictions of another cool and wet "La Niña" year, you should always be prepared for the possibility of fire.
If your home is along the Wildland Urban Interface, start with the proper "clearance to 100 feet", which dramatically increases the chance of your house surviving a wildfire. This defensible space also provides for firefighter safety when protecting homes during a wildland fire.
Create a Defensible Space of 100 feet around your home. It is required by law.
Create a "LEAN, CLEAN and GREEN ZONE" by removing all flammable vegetation within 30 feet immediately surrounding your home.
Then create a "REDUCED FUEL ZONE" in the remaining 70 feet or to your property line.
Remove lower tree branches at least six feet from the ground.
Landscape with fire resistant plants.
Maintain all plants with regular water, and keep dead branches, leaves and needles removed.
If your home is in the urban jungle, you can scale these defenses for your own purpose. Be aware of unoccupied foreclosed homes in your neighborhood that may not be maintained properly by the bank. Contact the city to report dangerous conditions. This is also a good time to review/update your insurance to make sure you have the proper coverage.
Finally, Cal Fire provides a handy Homeowners Checklist loaded with tips on how to make your home fire safe both outside and inside. Click on the link above or copy and paste the address below into your browser. http://fire.ca.gov/communications/downloads/fact_sheets/Checklist.pdf
Diablo Hacienda
Great Opportunity in Great Neighborhood
3 bedroom/2 bath detached home
Hardwood floors
Newly re-modeled master bath
Walk to all schools
$599,000
Contact me directly if you would like to know more about this listing or know of anyone who is looking for a home.
[email protected]

The Danville Market
A sampling of sales from 2004 to today, detached homes 2000-3000 sf, taking the month of September, shows that the Danville market is down 25% from 2006 to 2011 in average sales price and down 25% from 2005 to 2011 in square footage sales prices.

| | | | | |
| --- | --- | --- | --- | --- |
| Year | Avg Sale Price | Sq. Ft. Price | Avg Days on Mkt | # Sales |
| 2011 | $826,700 | 337 | 42 | 15 |
| 2010 | $791,500 | 329 | 46 | 21 |
| 2009 | $875,500 | 345 | 55 | 24 |
| 2008 | $906,500 | 363 | 59 | 14 |
| 2007 | $1,062,700 | 422 | 49 | 16 |
| 2006 | $1,045,000 | 450 | 22 | 16 |
| 2005 | $1,102,600 | 431 | 20 | 27 |
| 2004 | $913,400 | 376 | 12 | 43 |
WHAT TO DO NOW?
Prices are down and probably staying there for awhile. Interest rates are also down and staying there for a little while. If you find something that you like now and want to stay in the house for at least five years, you should buy it now. Of course, sellers aren't happy to be "losing 25%", but if they are trading up or down it shouldn't matter.
Have a question about Real Estate, buying or selling a home or the community? I encourage you to get in touch with me, I'm here to serve.
Click here to get answers Ask Your Question

I've been selling residential real estate for the past six years here in the Diablo Valley. After graduating from UCLA and then getting my MBA, I spent most of my career in corporate sales starting with Xerox in the 1970's.

Following that, I proceeded into IBM computer sales and leasing. My wife, Janeen, and I have lived in the same house in Alamo since 1983 and have raised three children. They all graduated from Monte Vista High School and have gone to UCLA, UC Davis and University of Washington. Our youngest, Kelsey, is now attending UC Hastings School of Law.