Volume 1 | Issue 11 | Nov 2011
In This Issue:
A Note From John:
This Month's Note from John:
A Short History of Diablo

Mixed Bag
Timely articles and information
*I have much more data at my fingertips than can go in the newsletter. If you would like more specific information about a particular area or neighborhood, even if it is what the neighbor's house really sold for, just call or email me and I will be happy to provide the information for you.
** These statistics reflect active, pending and sold single family homes for the month ending October 31st, 2011.
---
Loan (National Average)
15 Yr Fixed Conforming
30 Yr Fixed Conforming
30 Yr Fixed Jumbo
5/1 ARM Conforming

Rate
3.36%
4.09%
4.48%
2.73%

Interest rates per MonitorBankRates
---
MEANINGFUL LINKS
John Fischer Real Estate
---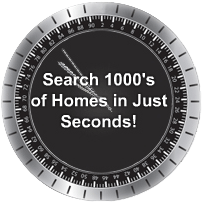 ---
If you have a family member, friend or co-worker who is thinking about buying or selling their home, please forward this email to them or have them contact me at:
Your referrals are truly appreciated!

"Working with John was a great experience!
He stuck with us through the ups and downs and even when we were completely frustrated he assured us that the right home would come along - and it did.
We now have the home of our dreams, and it's due to John's patience and guidance through the whole process!"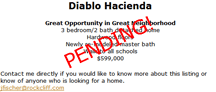 I would like to take this opportunity to wish you and your family a very
Happy Thanksgiving!
I truly appreciate your business and the chance to work with you to fulfill your real estate goals and dreams.
~ John

A Short History of the City of Diablo

Today's community of Diablo has a long and storied past. It is adjacent to Mt. Diablo State Park and Mt. Diablo. The first modern road was completed in 1874 from the south to the top of the summit. The area was ranchland for decades. It was called Railroad Ranch (1877-80), Cook Ranch (1880-89) and Oakwood Park Stock Farm (1890-1912).
In 1912, Robert Noble Burgess purchased the Farm which encompassed 50,000 acres stretching from the corner of Diablo and Green Valley Roads in Danville to the top of Mt. Diablo and as far east as the Sycamore and San Ramon Valleys, including Blackhawk. Burgess's goal was to convert the Oakwood Stock Farm into a rustic summer retreat similar to eastern spas like Newport Beach, Atlantic City and Haven along the coast of Maine.
He built a golf course, which was designed by Jack Nevelle (who later designed the famous Pebble Beach course). In 1916, Burgess added a US Post Office and in 1917, he added a 39-room hotel for club members and guests (the Chalet), a stylish restaurant named the Red Horse Tavern, and tennis courts. He made Diablo Lake, a 30-million gallon reservoir, into a playground with diving boards, swings and a snack shack. Members horses and rental horses were kept at the Red Horse Barn. The Carriage Barn with its indoor training ring was a facility for trotters and their carts and wagons.
In 1916, Burgess' goal was to advertise the club and sell lots for summer homes. He promoted them with various means of advertisement and hosted all-day picnics and parties to appeal to San Francisco, Berkeley and Piedmont society. To move large numbers of people to Diablo, Burgess convinced the Oakland, Antioch and Eastern Railway to extend its tracks from Danville to Diablo. From there, tourists would motor up the mountain and stop to eat at the Tavern.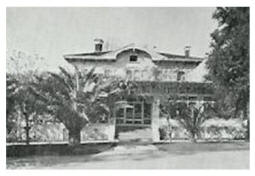 During the 20's, the club, now owned by its members, prospered, reaching it maximum of 400 members by the spring of 1924. Many members were prominent San Francisco and East Bay business leaders and owners of summer villas and cottages in Diablo. Many of these historic homes still stand, having been tastefully restored and enlarged. Families enjoyed Diablo Lake, ate at the Red Horse Tavern and the clubhouse, played golf and tennis, rode horseback on trails up Mt. Diablo and danced the Charleston at the clubhouse. After the Great Depression, in 1936, the membership fell to 160 and continued to decline.
During World War II, with rationing of gas, tires, meat, butter and shoes, the club fell further in decline. Rooms at the Chalet were occupied by about 30 female telephone operators from Camp Parks. Navy officers rented Diablo homes and received membership privileges. This was the start of year-round living in Diablo.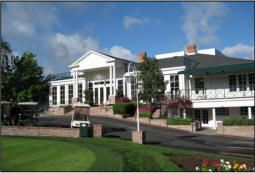 In 1948 Larry Curtola bought the club. He built a new clubhouse (the current one) which featured a large ballroom to accommodate big band dancing. It opened on September 8, 1948. It became the place to go in Contra Costa County for dances, large parties and wedding receptions. The club prospered as new homes were built and the community came back to life.
Today Diablo Country Club has 436 golf member plus associate and social members. They enjoy swimming at the Junior Olympic sized pool. It's swim team has had up to 290 junior members ranging in age from 3 to 18. There is a beautiful tennis facility, fitness center and new Bocce Courts. The golf course is over 6700 yards with small demanding greens and challenging lakes and bunkers. The USGA has recently used it for qualifying for US Amateur and US Senior Amateur Opens.
- John Fischer

Recent Diablo Sales Activity
As the chart illustrates, 2011 has been a year of very low sales point for Diablo. 56% of the sales of detached homes have been under $1,300,000. The highest sale recorded was $2,400,000. But, it has been a year of increased volume. People want to live in Diablo, but are not willing to pay the high prices of years past. Homes that have been offered in the $3,000,000-$5,000,000 price range have gone without selling. This year, homes that were originally on the market for $3,500,000 have had to accept prices in the low $2,000,000.

| | | | | |
| --- | --- | --- | --- | --- |
| Year | Total Detached | Under $1.3MM | Over $1.3MM | Highest Price |
| 2011 | 16 | 9 | 7 | $2,400,000 |
| 2010 | 8 | 3 | 5 | $4,400,000 |
| 2009 | 5 | 2 | 3 | $2,000,000 |
| 2008 | 7 | 1 | 6 | $4,100,000 |
| 2007 | 9 | 2 | 7 | $3,575,000 |
| 2006 | 9 | 1 | 8 | $4,000,000 |
| 2005 | 16 | 1 | 15 | $4,919,000 |
| 2004 | 14 | 3 | 11 | $5,500,000 |
| 2003 | 11 | 3 | 8 | $2,935,000 |
There are currently five homes (out of six which are listed) that are priced above $2,750,000. Either sellers will have to lower their expectations or buyers who want large, re-modeled houses will finally have to accept prices of past years. Diablo is a beautiful place to live, but the current economic situation has many buyers on the fence. The buyers who understand value and have the resources will step up to the plate. Others will try to find good values or wait it out.
Have a question about Real Estate, buying or selling a home or the community? I encourage you to get in touch with me, I'm here to serve.
Click here to get answers Ask Your Question

I've been selling residential real estate for the past six years here in the Diablo Valley. After graduating from UCLA and then getting my MBA, I spent most of my career in corporate sales starting with Xerox in the 1970's.

Following that, I proceeded into IBM computer sales and leasing. My wife, Janeen, and I have lived in the same house in Alamo since 1983 and have raised three children. They all graduated from Monte Vista High School and have gone to UCLA, UC Davis and University of Washington. Our youngest, Kelsey, is now attending UC Hastings School of Law.