Real Estate Investing - Is Now The Time?
With the steady inflow of new foreclosures, short sales and other distressed properties coming on the market, and with low interest rates that are inching up, you might be thinking about diving into the cold waters of real estate investing.
There are tremendous opportunities right now in California, Arizona, Nevada and Idaho just to mention a few. Those unfortunate enough to lose their homes to foreclosure or short sales still have to live somewhere, so the rental housing market is booming. And it's actually possible to fix and flip homes for a profit right now.
So, here are a few tips to keep in mind while exploring the possibility of buying real estate investments.
You make money when you purchase the home, not when you sell it. This may seem contrary to what you might think, but you MUST buy property for less than it is actually worth if your investment it to be sound.
Make sure there is positive cash flow from the rental of the home. Be conservative in calculating your numbers, it's better to under estimate your income than over estimating it.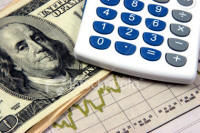 Buying real estate, like any other investment has inherent risks and you can lose money. Choose wisely and know that some investments will go down in value. One key is to be unemotional when looking to buy property. You may love the home, but that doesn't make it a good investment. Be sure to set a maximum price before beginning the negotiations and be willing to walk away if you don't get your price.
The following basic investment tenets hold true in real estate too; buy low sell high. When people are selling, buy. When people are buying, sell. Don't put all your eggs in one basket.
All that being said, this is a great time to invest in real estate. I'd be happy to sit down and discuss the opportunities with you.