Volume 1 | Issue 4 | Apr 2011
In This Issue:
A Note From John:
This Month's Note from John:
Blackhawk Perspective

Featured Article:
Blackhawk Historical Sales

Mixed Bag
A Monthly Offering on a Variety of Current Topics
*I have much more data at my fingertips than can go in the newsletter. If you would like more specific information about a particular area or neighborhood, even if it is what the neighbor's house really sold for, just call or email me and I will be happy to provide the information for you.
** These statistics reflect active, pending and sold single family homes for the month ending March 31st, 2011.
---
Loan (National Average)
15 Yr Fixed Conforming
30 Yr Fixed Conforming
30 Yr Fixed Jumbo
5/1 ARM Conforming

Rate
4.21%
4.97%
5.55%
3.46%

Interest rates per MonitorBankRates
---
MEANINGFUL LINKS
John Fischer Real Estate
---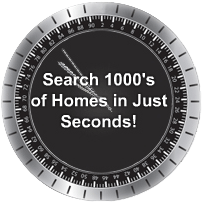 ---
If you have a family member, friend or co-worker who is thinking about buying or selling their home, please forward this email to them or have them contact me at:
Your referrals are truly appreciated!

Recent Testimonial from a Satisfied Client:
"John helped us find and purchase our current and previous home.
John helped us find the right home for us by providing us with multiple options that fit our criteria and refining his search based on our feedback.
He was very valuable to us in shepherding us through the purchase process and representing our interests along the way. I highly recommend him."

Blackhawk Perspective
This month I wanted to focus on the community of Blackhawk, an unincorporated master planned community located in the hills of the beautiful San Ramon Valley at the base of Mt. Diablo and east of Danville. Here are some interesting details about the community.
Established in 1917, the land passed through the hands of several owners, including the owner of Caterpillar Tractor Company, the Hawaii-based sugar and pineapple company Castle & Cooke and Howard Peterson (owner of Peterson Tractor).
I was a sales rep for Xerox in 1973, serving the San Ramon Valley, with Blackhawk as one of my customers. Back then, the main office was in an old house which is now the country club area. The golf course was only 9 holes at the time.
In 1975, Peterson sold the land to Florida real estate developer, Ken Behring. He originally planned for 4800 dwelling units over 4200 acres of land. Due to local opposition, Blackhawk reduced the number of homes planned to 2400 and offered more than 2000 acres of open space to Mount Diablo State Park. Now, Blackhawk HOA consists of 2027 homes with an estimated population of 5000 people. You can read more about the rich heritage of Blackhawk on Wikipedia.

Communities:
Blackhawk is divided into 6 gated communities listed below, spread out along Blackhawk Road and connected by a 3 mile long jogging trail.
Hidden Oaks consists of 206 homes and in 1978 was the first Blackhawk community to be completed. Most homes are on half-acre lots.
Oakridge consists of medium sized homes ranging from 2000 -3000sf with a few large estates on top of a private court
Saddleback, the second community completed, is where homes are on lots being at least 5 acres in size.
Silveroak is an upscale condo complex.
Silver Maple is a separate community with medium sized homes
Blackhawk Country Club is the largest of the communities.
Blackhawk Country Club:
The highly exclusive Blackhawk Country Club opened in 1979 and sits on 4800 acres.
Lakeside Golf Course (6,904 yards), designed by Bruce Devlin and Robert Von Hagge, hosts the annual CVS LPGA Challenge. The newer Falls Golf Course (6,700 yards) was designed by Ted Robinson. Both are championship golf courses that offer the low-handicapper and beginner challenging play. Blackhawk's Tennis Club includes 20 tennis courts, a clubhouse and pro shop. The Blackhawk Swim Club includes a competition-sized pool, a spa and dressing rooms plus instructional programs and youth swim team competition. The 25 acre Sports and Recreation Center included basketball courts, outdoor volleyball courts, a children's pays park, Olympic -sized pool and various sport fields.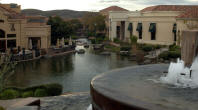 Blackhawk Plaza:
Blackhawk Plaza is a shopping center located outside the Blackhawk Country Club. Beautifully appointed with fountains and water features, it includes retail stores, restaurants, a movie theater and the Blackhawk Auto Museum. This 70,000sf architectural masterpiece houses approximately 90 cars which are on a rotational basis by car collectors worldwide.
Truly a wonderful place to live, Blackhawk offers luxury living and the highly desirable country club lifestyle.
- John Fischer

Blackhawk Historical Sales Perspectives
Blackhawk sales for 2010 were at levels last seen in 2000 - 2003. The big difference is that average days on market have increased by over 200%. It takes much longer for houses to sell now, but there are some great prices compared to the last 5 years in the Blackhawk market. Sales prices in 2010 were down 34% compared to the high levels of 2005. Of course, this makes it very difficult for sellers who purchased within the past 7 years to realize a comparable selling price to their purchase price.
Blackhawk is similar to the rest of the Diablo Valley with higher priced homes especially seeing greater depreciation. Mortgages are tougher to get and buyers must actually qualify for their loan. Larger mortgages are less available, so the majority of activity has been in the lower priced homes. The message is: Now is a great time to be a buyer of a larger luxury home.

Blackhawk Home Sales Stats
Blackhawk Sales for 1999 - 2010
Here are some basic sales statistics for homes sold in Blackhawk for the past dozen years. If you would like to know the current value of your home, please contact me for a complimentary home evaluation. You may call me at 925-980-4816 or send an email to [email protected].

| | | | |
| --- | --- | --- | --- |
| Year | #of Sales | Avg. Sales Price | Avg. Day on Mkt. |
| 2010 | 108 | $1,071,000 | 78 |
| 2009 | 76 | $1,139,000 | 108 |
| 2008 | 68 | $1,326,000 | 94 |
| 2007 | 97 | $1,507,000 | 63 |
| 2006 | 91 | $1,574,000 | 26 |
| 2005 | 130 | $1,634,000 | 23 |
| 2004 | 203 | $1,375,000 | 27 |
| 2003 | 173 | $1,183,000 | 36 |
| 2002 | 182 | $1,026,000 | 36 |
| 2001 | 121 | $1,105,000 | 29 |
| 2000 | 200 | $1,110,000 | 27 |
| 1999 | 254 | $871,000 | 41 |
Have a question about Real Estate, buying or selling a home or the community? I encourage you to get in touch with me, I'm here to serve.
Click here to get answers Ask Your Question

I've been selling residential real estate for the past six years here in the Diablo Valley. After graduating from UCLA and then getting my MBA, I spent most of my career in corporate sales starting with Xerox in the 1970's.

Following that, I proceeded into IBM computer sales and leasing. My wife, Janeen, and I have lived in the same house in Alamo since 1983 and have raised three children. They all graduated from Monte Vista High School and have gone to UCLA, UC Davis and University of Washington. Our youngest, Kelsey, is now attending UC Hastings School of Law.