The 5 Most Common Complaints of Short Sale and Foreclosure Buyers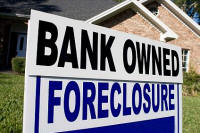 So you've decided to buy a short sale or foreclosure property, you want a bargain and you want to close the deal fast. Hold on! You're about to enter the "Twilight Zone" of Real Estate.
There are a completely different set of rules that apply to REO's and Short Sales, which barely resemble a traditional home purchase. Understanding how it works before you start shopping can make the process much less stressful and prevent high blood pressure.
1. Loooong Escrows. Don't expect to close the deal in 30 or 45 days like a "regular" home purchase. Foreclosures can take a few days to a few weeks longer, you're dealing with a bank that's in no rush to close. Short sales can take 3 to 6 months or longer to close, if they do at all.
2. No Lowball Offers. The bank (for REO's) or the homeowner (for short sales) won't even look at your offer if it's way below the asking price. The bank has a duty to it's shareholders/investors to get as much as they can for the property. The homeowner is looking for a solution to their mortgage woes, not a way to make it worse. Make an educated and realistic offer and everybody wins.
3. Hurry Up and Wait. It's best to stay flexible when it comes to "distressed" properties. The bank or mortgage holder can throw a monkey wrench in the works at any time, and they often do. Don't rent the moving truck until you have the key to the front door in your hand.
4. When Will I know? You usually will know in a few hours or days if your offer is accepted on a normal sale. It could be weeks or months with a bank-owned or short sale. I doesn't matter how much you want to know or how big of a hurry you are in. You'll know when you know. Keep looking and placing offers on homes until you get an offer accepted.
5. Above the Law. Dealing with a bank is not the same as dealing with a real seller. The bank will pretty much do what they want to do in terms of time lines, disclosures and contracts. No amount of cajoling or threatening will get the bank to do it "the right way". Chalk it up to "the way things are" when dealing with the bank.
While purchasing an REO or short sale may be more challenging than a traditional home purchase, the rewards can be enormous, provided you keep a cool head and manage your expectations.