Volume 1 | Issue 6 | June 2011
In This Issue:
A Note From John:
This Month's Note from John:
"Oasis in the Desert"

Featured Article:
I-680 Pavement Rehabilitation

Mixed Bag
A Monthly Offering on a Variety of Current Topics
*I have much more data at my fingertips than can go in the newsletter. If you would like more specific information about a particular area or neighborhood, even if it is what the neighbor's house really sold for, just call or email me and I will be happy to provide the information for you.
** These statistics reflect active, pending and sold single family homes for the month ending May 31st, 2011.
---
Loan (National Average)
15 Yr Fixed Conforming
30 Yr Fixed Conforming
30 Yr Fixed Jumbo
5/1 ARM Conforming

Rate
3.72%
4.45%
4.99%
3.05%

Interest rates per MonitorBankRates
---
MEANINGFUL LINKS
John Fischer Real Estate
---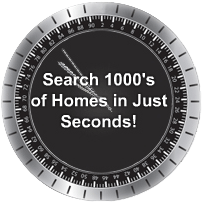 ---
If you have a family member, friend or co-worker who is thinking about buying or selling their home, please forward this email to them or have them contact me at:
Your referrals are truly appreciated!

Recent Testimonial from a Satisfied Client:
"John Fischer was wonderful to work with during the sale of our home. We are confident that we got the best possible price for our home because of John's patience and hard work.
John spoke with us frequently to keep us updated on the process of the sale. He took care of every detail and relieved us of a lot of time and worry. We would not hesitate to call on John again in the future."

Bay Area – "Oasis in the Desert"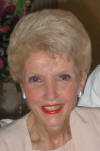 I attended a lecture by Carole Rodoni, whose background includes President of Alain Pinel and COO of Cornish & Carey, regarding the Bay Area real estate climate. She is very bullish about the area and its ability to recover in the real estate industry.

Carole reports that employment is getting better in the Bay Area. New jobs are being offered in the tech, trade and tourism industries. Large companies (Facebook, SalesForce.com, Twitter) are moving into larger facilities while other large companies (Google, Apple) continue to hire more people.

Interest rates are still low with rates going up possibly at the end of this year or early 2012. Lending has been mostly re-finances vs. new financings (80/20). Next year this should reverse with 80% going to new financings.
On October 1, 2011, the jumbo conventional loan amount will go from $729,750 to $625,250. People who are considering the larger amount will want to complete the process prior to that date.

Foreclosures are projected to continue until 2014-2015. This will continue the downward pressure on home sale prices for awhile which will be stabilizing soon. The market in the east bay is about five months behind the peninsula where the mid-market is having multiple, all-cash offers with 10 day closes. We will see more of this in the coming months here in the east bay's mid-priced market.

The key for sellers today is Pricing. Buyers must say "Wow" to the price as everything today is "value" priced, even Safeway and other retailers are doing this. There is little activity in the high-end and buyers in that range are getting great deals. Currently, sellers need to have their houses in wonderful shape and priced right to get quick sales.
- John Fischer

I-680 Pavement Rehabilitation
As residents are aware, construction work is ongoing on I-680. The 12.8-mile project is to rehab the pavement from Rudgear Road south to Alcosta Boulevard and is projected to cost about $50 million.
The project will primarily involve grinding of the pavement or breaking the existing pavement to allow it to be made more even before resurfacing with asphalt. The image to the right shows workers removing entire concrete slabs which will be replaced with new pre-cast concrete slabs.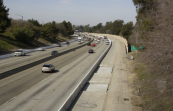 The resurfacing will include a top layer of rubberized asphalt similar to Highway 24 from Orinda to Walnut Creek. This will reduce tire noise which is hoped to create a quieter environment for residents who live along or near the freeway. Unfortunately, the construction noise will have to be tolerated until completion of the project slated to finish in the fall of 2012.
You can find more information at the DOT website http://www.dot.ca.gov/dist4/680ccrehab/

Changes in Conforming Loan Amounts
Effective October, 1, 2011, the top limit for conforming loans is set to drop from $729,750 to $625,500. Conforming loans eligible for sale to Fannie Mae and Freddie Mac will now be charged higher interest rates and have tighter guidelines. This means that home affordability will diminish and the house you want and can afford today may be out of reach by the Fall. This also means that higher priced homes will be harder to finance as the loan limits change.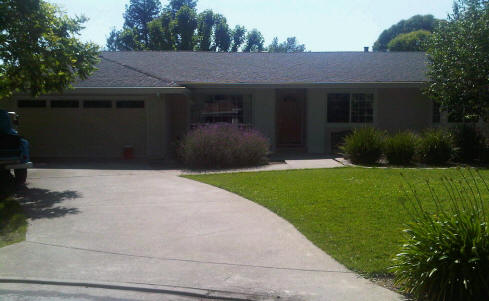 Tremendous Danville location near Diablo Country Club. Approx. 1600 square feet, single family home, single level on court with 4 bedrooms, 2 baths and beautiful pool. List Price - Approximately $649,000.
Have a question about Real Estate, buying or selling a home or the community? I encourage you to get in touch with me, I'm here to serve.
Click here to get answers Ask Your Question

I've been selling residential real estate for the past six years here in the Diablo Valley. After graduating from UCLA and then getting my MBA, I spent most of my career in corporate sales starting with Xerox in the 1970's.

Following that, I proceeded into IBM computer sales and leasing. My wife, Janeen, and I have lived in the same house in Alamo since 1983 and have raised three children. They all graduated from Monte Vista High School and have gone to UCLA, UC Davis and University of Washington. Our youngest, Kelsey, is now attending UC Hastings School of Law.