Volume 1 | Issue 7 | July 2011
In This Issue:
A Note From John:
This Month's Note from John:
Housing Market Forecast

Featured Article:
5 Credit Mistakes

New Listings
New and upcoming listings
*I have much more data at my fingertips than can go in the newsletter. If you would like more specific information about a particular area or neighborhood, even if it is what the neighbor's house really sold for, just call or email me and I will be happy to provide the information for you.
** These statistics reflect active, pending and sold single family homes for the month ending June 30th, 2011.
---
Loan (National Average)
15 Yr Fixed Conforming
30 Yr Fixed Conforming
30 Yr Fixed Jumbo
5/1 ARM Conforming

Rate
3.68%
4.58%
5.02%
3.13%

Interest rates per MonitorBankRates
---
MEANINGFUL LINKS
John Fischer Real Estate
---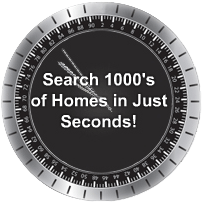 ---
If you have a family member, friend or co-worker who is thinking about buying or selling their home, please forward this email to them or have them contact me at:
Your referrals are truly appreciated!

Recent Testimonial from a Satisfied Client:
"John Fischer was wonderful to work with during the sale of our home. We are confident that we got the best possible price for our home because of John's patience and hard work.
John spoke with us frequently to keep us updated on the process of the sale. He took care of every detail and relieved us of a lot of time and worry. We would not hesitate to call on John again in the future."

Housing Market Forecast

What's with the housing market and the forecast for pricing?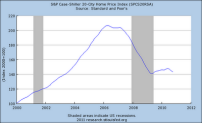 In last week's edition of Bloomberg Businessweek, it was stated that, The "S&P's/Case -Shiller 20-city" index of prices has fallen back to where it was in 2003, with Phoenix prices at 2000 levels and Las Vegas visiting 1999. Lower prices have made homes more affordable than they've been in a generation."
HUD Secretary Shaun Donovan said in a July 3 appearance on CNN, "It's very unlikely that we will see a significant further decline in prices, but the question is, when will we start to see sustainable increases?" One big problem is the huge reduction in housing starts and a vicious cycle of foreclosures, prices falling, and buyers remaining on the sidelines. With foreclosures flooding the market, single-family housing starts have plunged.
Scott Simon, a portfolio manager for Pimco, says that three of ten homes are now sold for a loss. American homeowners have equity equal to 38% of their homes' worth, down a third since 2005 and half what it was in 1950. The decline is attributable to people who have negative equity. Simon also points to the affordability index which is near an all-time high and double its level in 2006 - meaning buyers should find many more homes within their budgets.
The rise in affordability should have spurred purchases and boosted prices, but instead means that the credit is not available to most people. Simon believes that loose lending practices seen during the housing bubble allowed 5 million renters to becomes homeowners, and that the market is in the protracted process of evicting this group.
On a local perspective, luxury housing in the east bay has declined approximately 40% since 2005. With interest rates at a very low level, this is a great time for buyers to take advantage of these lower prices. This will be a great opportunity for people with cash to buy at incredible prices. Lenders are lending to buyers who can illustrate very good credit and buyers who can produce W-2's work best.
- John Fischer

5 Deadly Credit Mistakes You Might Make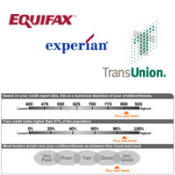 Having good credit is one of those things in life that is a necessary evil. After all, having credit implies that you will have debt as well. And when it comes to owning or buying a home, good credit can make the difference between affording the home/qualifying for the home or not.
So, here are some tips to help get and keep your credit score in the pink (or green if you prefer).
Not Getting an Annual check up: Well before you plan to purchase or refinance a home loan, get your yearly free credit report. The Fair Credit Reporting Act requires the Big 3 credit bureaus to provide consumers a free credit report every 12 months. Go to annualcreditreport.com to order yours. Note that they (Equifax, Experian, and TransUnion) may offer you a subscription to their credit monitoring service. You do not have to make any purchase to get your credit report. Download this helpful report on accessing your free credit reports.

Not reviewing your credit report regularly: Carefully review the credit reports you just ordered and dispute any incorrect information on the report including incorrect former addresses, accounts that don't belong to you, limits that are listed lower than they actually are and derogatory items that should have aged off. Read this article from the FTC on Credit Repair: How to Help Yourself.

Keeping your Balance too High: The credit gurus recommend that you not charge more than 30% of your limit on any one card. So, if you have a card with a limit of $10,000, keep your balance below $3000 at any given time.

Closing Your Accounts: Although this seems counter intuitive, don't close any credit card accounts that you have paid off. Having that account in good standing is a plus for your credit score. Bonus Tip - have one or more of your regular bills (like your cell phone or cable bill) charged to that card and pay it off every month. This keeps the card active and your credit happy.

Charging Living Expenses on Your Credit Card: Never charge groceries or other consumables on a credit card. Instead, use your debit card for these expenses and be sure to record them in your check register. If you have a smart phone, try signing up for a free account at mint.com or Pageonce.com to track your spending and bills. Their apps will send an alert to your phone when you are overspending, using up all your minutes on your cell plan or have a bill due.
There is plenty of help out there if you have questions about your credit, household budget or preparing to buy a home or refinance your mortgage. I am always available if you need me. I'm happy to help if I can or point you in the right direction to get your questions answered.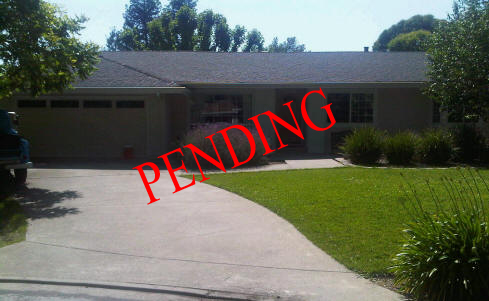 Tremendous Danville location near Diablo Country Club. Approx. 1600 square feet, single family home, single level on court with 4 bedrooms, 2 baths and beautiful pool. List Price - Approximately $649,000. PENDING
Although this home is pending, another similar listing in Diablo Hacienda will be coming soon.
Have a question about Real Estate, buying or selling a home or the community? I encourage you to get in touch with me, I'm here to serve.
Click here to get answers Ask Your Question

I've been selling residential real estate for the past six years here in the Diablo Valley. After graduating from UCLA and then getting my MBA, I spent most of my career in corporate sales starting with Xerox in the 1970's.

Following that, I proceeded into IBM computer sales and leasing. My wife, Janeen, and I have lived in the same house in Alamo since 1983 and have raised three children. They all graduated from Monte Vista High School and have gone to UCLA, UC Davis and University of Washington. Our youngest, Kelsey, is now attending UC Hastings School of Law.