Know Your Options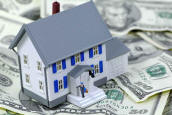 Maybe you are struggling with making your mortgage payments or facing foreclosure. Maybe you aren't. But most likely you know someone who is, a friend, neighbor or family member. Here's your chance to help them out.
Fannie Mae has a website called KnowYourOptions.com that provides information to help homeowners make decisions about what their options are, and experience the positive outcomes or negative consequences of the choices they make.
There are a number of sections designed to help homeowners understand what options are available to them, including "explore your options", preparing to talk with your mortgage company, interactive video simulations designed to prepare you to make good decisions, and Fannie Mae mortgage help centers.
Sometimes difficulties arise from not understanding industry jargon, they have you covered there. Learning the terms your mortgage company uses can help homeowners feel more confident when dealing with them in discussing their loan and finding solutions to their particular situation.
There is also an excellent resource center that provides counseling, understanding your credit score, various calculators for planning your refinancing or loan modification, videos on a variety of topics including short sales and forbearance, FAQs and helpful forms. Best of all, you don't have to have a Fannie Mae loan to use the site.
If you aren't sure if you have a Fannie Mae loan, just go to http://www.fanniemae.com/loanlookup/ and fill out the brief form to determine if Fannie Mae owns your loan. You can also contact your lender or servicer directly to see who your loan is held by.
Homeowners who are struggling to make their payments and do not have loan(s) owned by Fannie Mae should contact the Homeowners HOPE(TM) Hotline at 888-995-HOPE or their mortgage company for assistance. Homeowners can also contact Freddie Mac (if their loan is owned by Freddie Mac) or visit the MakingHomeAffordable.gov website for further information.
The Know Your Options site is well organized and easy to navigate, walking you through step by step to get the answers you need to be informed and make the best decision for your family and your specific situation. Additionally, there is a section for avoiding foreclosure scam artists who are stealing millions of dollars from distressed homeowners by promising immediate relief from foreclosure.
I highly recommend the Know Your Options site, whether you need help, or someone you know does. But remember, I am here to help in any way I can, so don't hesitate to contact me with your questions.